Hello Justin,
What I want from you:
I'd like your feedback on an App I developed to provide readers with more Context.
Is there an Audience for more Context?
At the end of December, I saw Beau's forecast that declining mainstream media will sensationalize the news in the coming next year.
In contrast, YouTube news channels that provide context are growing.
Adding Context to the Web:
For the last few years I've been developing an app to enable responsible authors to show the context of their web and video quotations. My local newspaper has not shown interest in the app (even though its free), but I'm hopeful that independent media may.
3-Minute Video:
Nothing is more certainly written in the book of fate than that these people are to be free.

Note:
I'm not selling software. (The App is free and open source).
Feedback Questions

:
Do you think there is an interest among readers and publishers for more context?
What do you think are the biggest obstacles to adoption of CiteIt-style Contextual Citations?
Do you know of other people who might be interested in this feature?
Beau Examples:
"Direct and Easy" Citations vs "Do Your Own Research?"
I know that in Beau's videos he prefers not to link to sources, but rather have viewers look up sources themselves. I'm curious on your thoughts about direct quotes in web-based "print" journalism, like Greedmedia or Propublica articles that have direct quotes from their own interviews or that link to many of their sources.
If there is an interest in developing Contextual Citations further, I would love to work with creators in Independent Media.
About Me: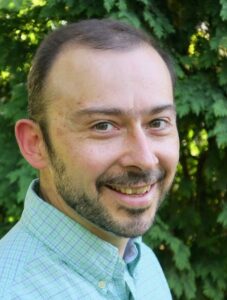 I'm a History major who has worked as a computer programmer for the last 20 years.
As a hobby, I've used my programming skills to develop an App called CiteIt to help responsible writers contextualize their sources.
Tim Langeman
Akron, PA (USA)
717-723-9898
timlangeman@gmail.com
https://www.openpolitics.com/tim (home page)
https://www.citeit.net (hobby project)